KEYFACTS
Magdeburg at a glance
Magdeburg: Development of turnover on real estate market.
In 2021, a transaction volume of around EUR 805.9 million (asset deals) was contracted on Magdeburg's real estate market. This result was 49 % higher than the ten-year average (Ø 2011 - 2020: EUR 541.5 million). Compared to the previous year (2020: EUR 957.9 million), the transaction volume fell by around 15.8 % due to Covid-related factors.
A total of 2,499 properties were traded in Magdeburg in 2021. This means 246 or 10.9 % more purchases than in the year before (2020: 2,253). The segment undeveloped land registered 84 or 28 % more purchases than in the previous year (2020: 301 purchases). In contrast, the number of notarisations for developed properties fell by around 7.1 %.
The average purchase price per transaction fell by 24 % from around EUR 425,000 in 2020 to EUR 322,500 in 2021.
Within a year, the recorded space take-up rose by 30 % from around 271 ha in 2020 to 352 ha in 2021. Yet this also means that take-up is 11.6 % lower than the ten-year average (Ø 2011 - 2020: 398 ha).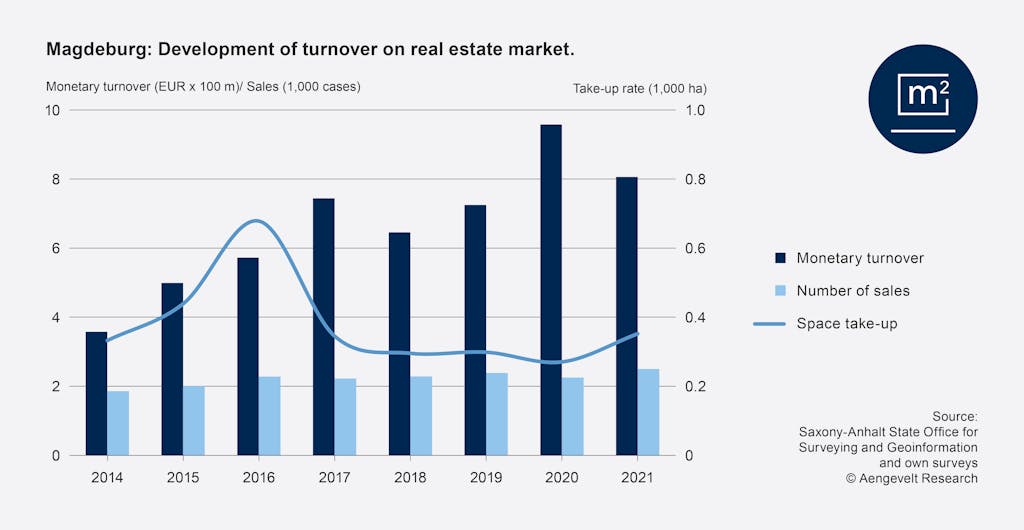 Magdeburg office market: Development of take-up, supply reserve and prime rent.
In total, Magdeburg's office market recorded a space take-up of 32,600 sqm in 2021. This constitutes a considerable increase by about 52 % compared to the previous year 2020.
With approx. 68,000 sqm, the nominal supply reserve fell by 4,000 sqm when compared to the previous year (approx. 72,000 sqm). Based on the total supply of approx. 1.05 million sqm of office space, the nominal vacancy rate fell from 7.0 % to now 6.5 % in the course of the year.
As correctly predicted by Aengevelt Research last year, the rents generated on Magdeburg's office market rose moderately overall, depending on location and quality. After the prime rent in high-end city centre locations had remained constant at EUR 10.80/sqm between 2013 and 2016, it had gradually risen to EUR 13.50/sqm by 2019. Prices remained stabled at this level in the current reporting year.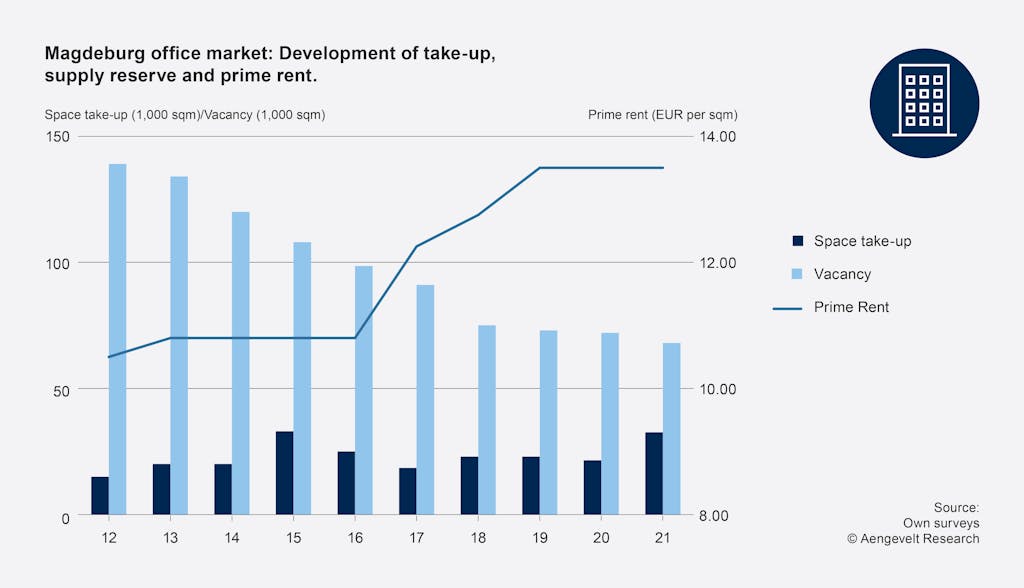 Magdeburg: The market for private homes.
Since 2013, Magdeburg's private real estate sector has seen market volumes of over EUR 100 million each year. Since 2018, the market has also reliably exceeded the 200 million euro mark. Market volume rose again in the current reporting year. In 2021, freehold flats and private homes (single- and two-family homes, terraced houses and semi-detached houses) with a value of about EUR 299 million (an increase of EUR 56 million or 23 % compared to the previous year) were traded in Magdeburg. This most recent and excellent turnover result is also EUR 139 million or approx. 87 % higher than the average of the past decade (Ø 2011 - 2020: EUR 160 million p.a.).
After the number of building permits reached its previous peak in 2019 and then fell slightly again in 2020, a new record number of building permits for 1,667 units were issued in the reporting year 2021, around 7.6 % more than the previous record of 2019 and around 112 % more than the most recent ten-year average (Ø 2011 - 2020: 788 building permits per year).
According to estimates by Aengevelt Research, around 545 flats were completed in the reporting year 2021 (including conversion), which significantly exceeded the previous year's figure of 366 completions by 179 units or around 49 %.
According to the empirica rent rankings, the average rent for new apartment block flats in Magdeburg, constructed after 2008 (60 - 80 sqm of living space, higher-quality furnishings) rose by 2.9 % over the year (2021: EUR 9.02/sqm, 2020: EUR 8.77/sqm). First-time occupancy rents for flats in new buildings were EUR 10.00/sqm in popular residential areas and up to EUR 13.00/sqm in very popular residential areas.
Normal rent levels (new leases) for flats in Existing buildings were EUR 5.30/sqm with simple residential value, EUR 6.70/sqm with medium residential value, EUR 8.00/sqm with good residential value and up to EUR 9.00/sqm with very good residential value.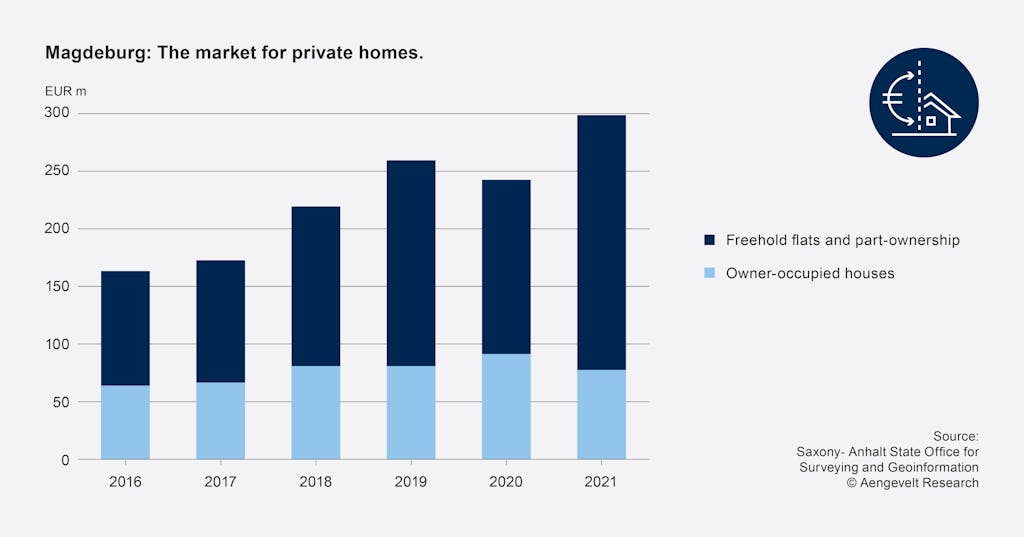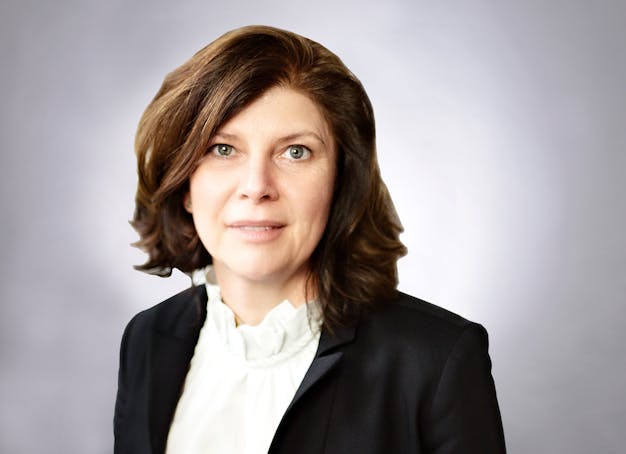 CONTACT.
Annett Lorenz-Kürbis
Branch Manager
Breiter Weg 19d | Allee-Center 39104 Magdeburg