KEYFACTS.
Berlin at a glance
Berlin: Monetary turnover by sub-market (asset and share deals).
According to preliminary analyses of the Municipal Valuation Committee of Berlin, a transaction volume of EUR 23.8 billion was contracted with conventional trade of properties (assets deals) in 2021. This topped the record set in 2019 by a whopping 12.5 %. The annual result is some 30 % or around EUR 5.6 billion higher than the result of 2020. The average transaction volume of the previous ten years (Ø 2011 - 2020: EUR 16.3 billion) was exceeded by 45 %.
Added to the asset deals is a considerable share deal volume of around EUR 6.4 billion, which in 2021 was even around 51 % higher than the most recent ten-year average. The total transaction volume generated on the real estate market in Berlin in the report year 2021 therefore amounted to a record of EUR 30.2 billion.
According to preliminary information of the Valuation Committee, the number of asset deals concluded in 2021 amounted to approx. 27,300 and therefore about 15.2 % more than in the previous year.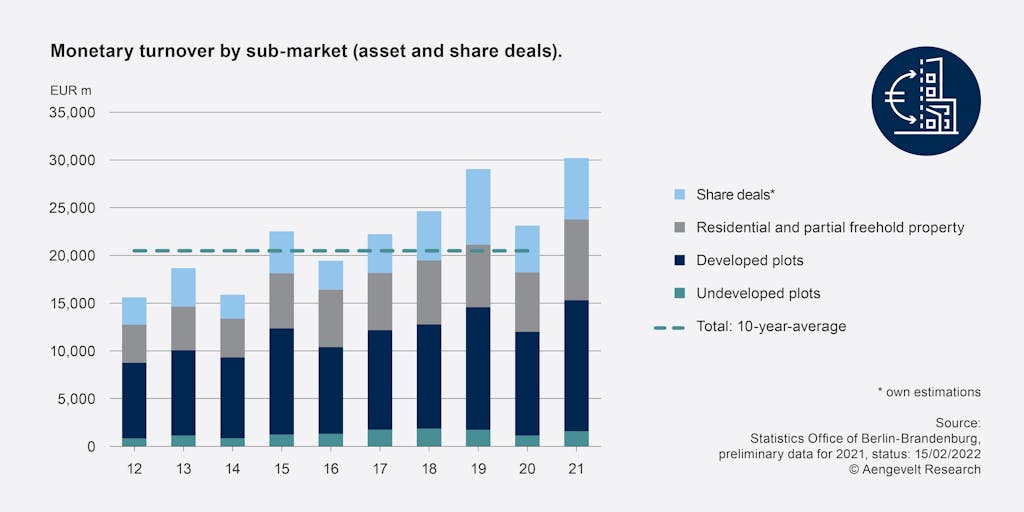 Berlin: The market for office space.
In the second year of the pandemic, space take-up in Berlin rose by around 20 % compared to the previous year. Despite the far-reaching impact of the Covid pandemic, the city achieved a strong annual result with a space take-up of 849,000 sqm that is around 14 % higher than the average of the past ten years (746,000 sqm p.a.).
After the supply reserve no longer fell in the least year, supply rose again in the year under review. The city-wide vacancy rate accordingly rose from 2.0 % to 3.3 %. Despite the increase, the current supply reserve of 689,000 sqm of offices has reached only around 80 % of the fluctuation reserve of 829,000 sqm that would guarantee a functioning and balanced market. This means that there is still a nominal shortfall of around 140,000 sqm of marketable premises across Berlin.
The weighted prime rent has risen further by around 5% to EUR 41/m².
The average rent in city centre locations also rose moderately to EUR 30.50/m².
In the periphery, after a decline in 2020, there was a slight increase in average rents to EUR 26/m².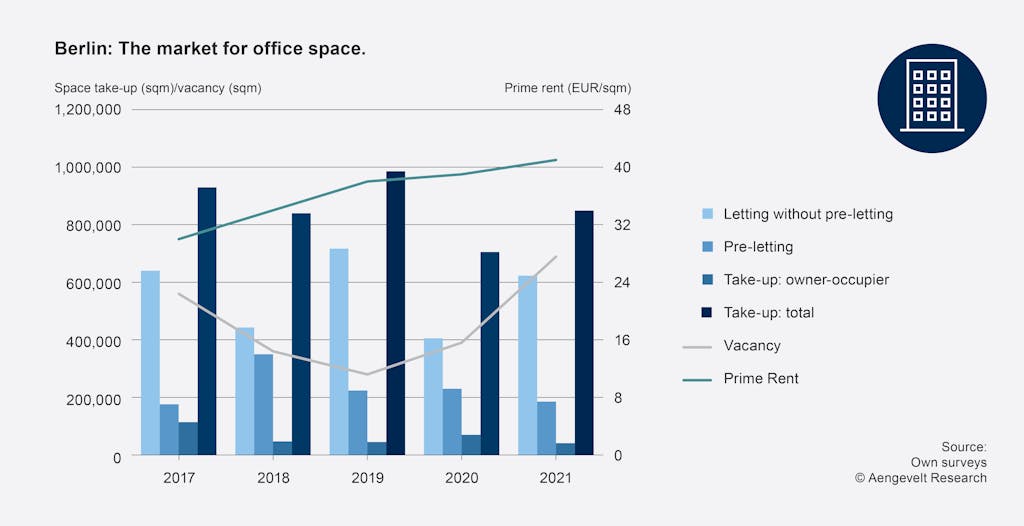 Berlin: Monetary turnover in the residential property market (asset deals).
The transaction volume generated with conventional sales (asset deals) of residential building plots, residential properties (not including mixed residential and commercial buildings with a commercial share exceeding 20 %) and owner-occupier or partially owned properties rose by about 32 % or from EUR 10.4 billion to EUR 13.7 billion in 2021, according to preliminary analyses results of the Municipal Valuation Committee of Berlin – a new record.
According to preliminary analyses by Aengevelt Research, around 17,500 permits for new flats (new construction and changes to existing buildings, including flats in non-residential buildings) were issued in Berlin in 2021, which corresponds to a decline of 14 % compared to 2020 (20,500 permits).
The number of permits for existing buildings fell notably by 26 % in a year-on-year comparison. For 2021, Aengevelt Research expects a higher completion volume of about 17,900 housing units (2020: about 16,000) (includes work on existing buildings).
Rents in particularly exclusive locations and properties rose by about 23 % over the past five years to now EUR 24.50/sqm. A minimum of around EUR 10.50/sqm is to be achieved.
For re-letting (existing buildings), the rent potential varies between EUR 7.40/sqm and EUR 18.50/sqm, depending on the location and features.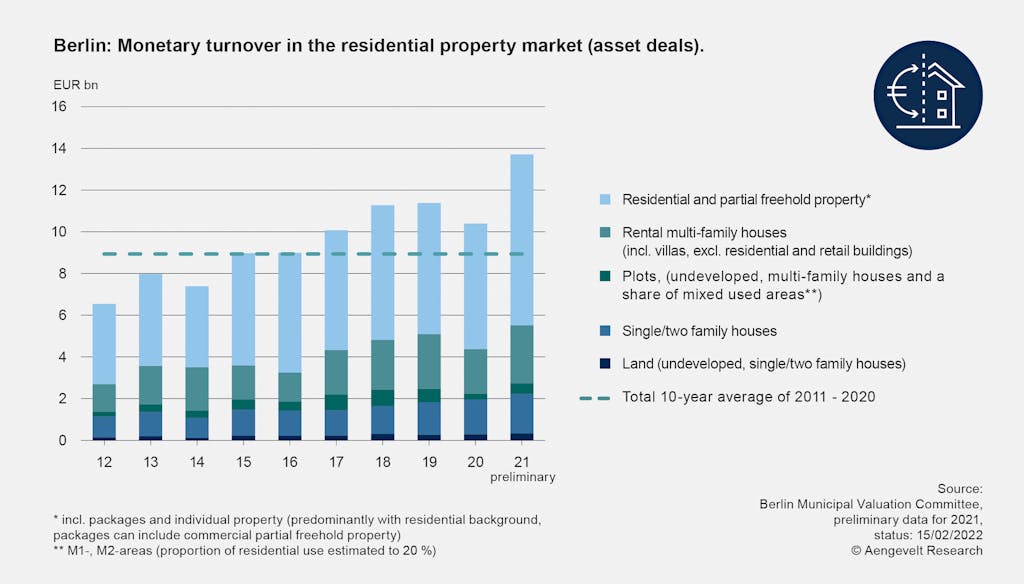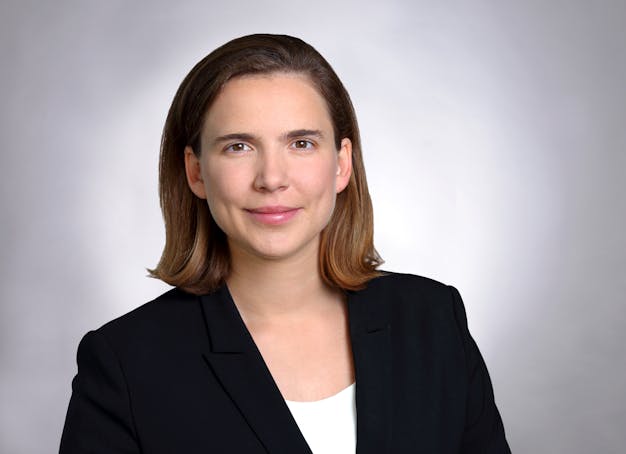 CONTACT.
Maria Jansen
Managing Partner
Französische Straße 48 | 10117 Berlin